Market Views - National Press
James On Demand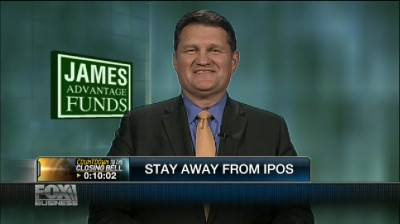 Should investors avoid IPOs?
Airtime: Thursday, 21 November 2013
James Advantage Funds CEO Barry James on the stocks to boost investors' portfolios.
---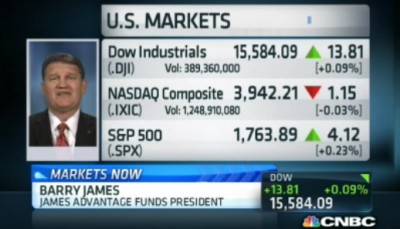 Closing Bell Exchange
Airtime: Monday, 28 October 2013
Is tapering off the table? Discussing market activity ahead of Wednesday's Fed meeting, with Lindsey Piegza, Sterne Agee; Troy Gayeski, SkyBridge Capital; and Barry James, James Advantage Funds.
---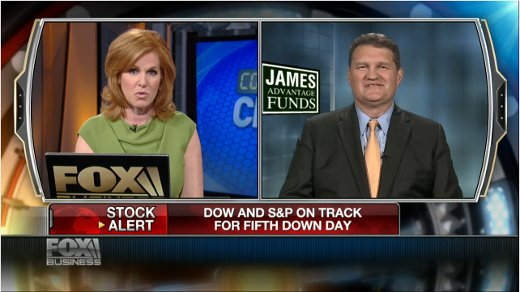 Are DC Headlines a Concern for Investors?
Airtime: Wednesday, 25 September 2013
Advantage Funds CEO Barry James on how the debt ceiling debate and ObamaCare could impact investments and the stocks for investors to watch.
---
Video Archives
Expand the folders below to view our past videos.